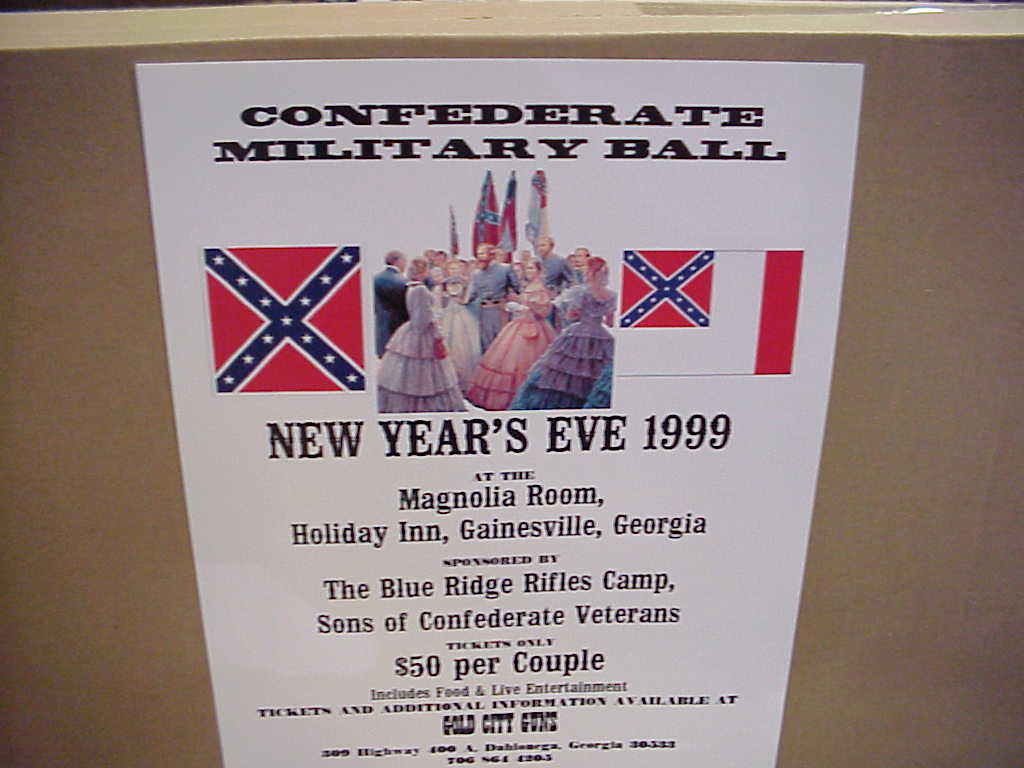 Confederate Military Ball
New Years Eve 1999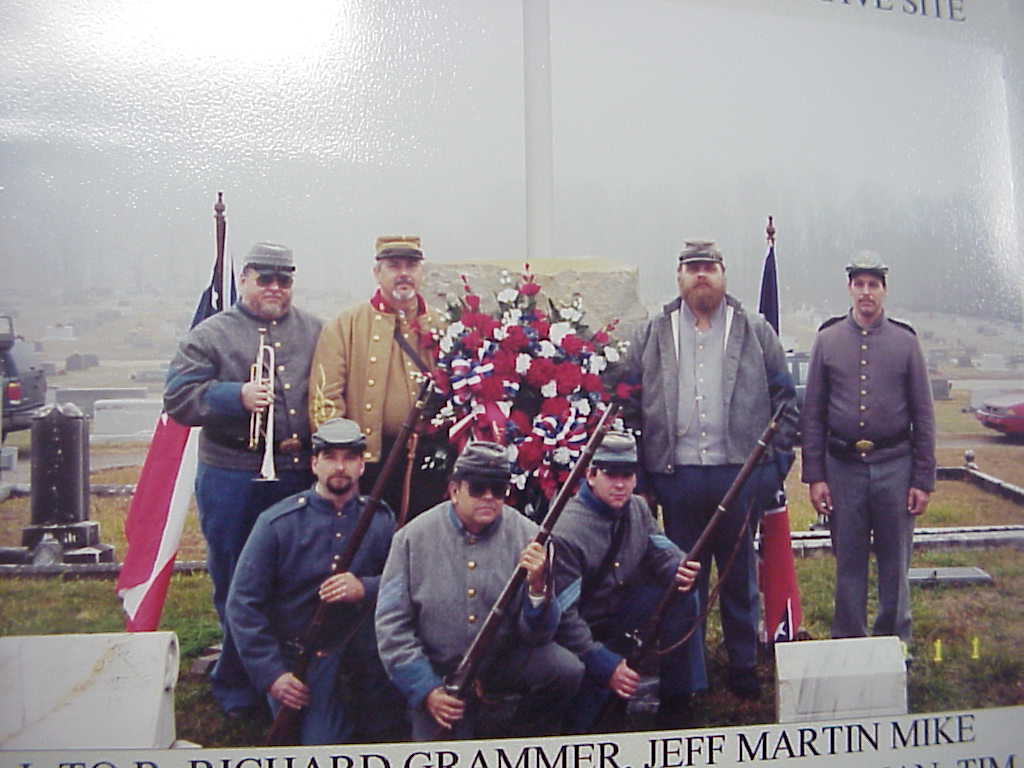 Memorial Longstreets Grave
January 01, 2000 Camp #1860
Robert E. Lee birthday celebration
Georgia State Capitol building Jan. 99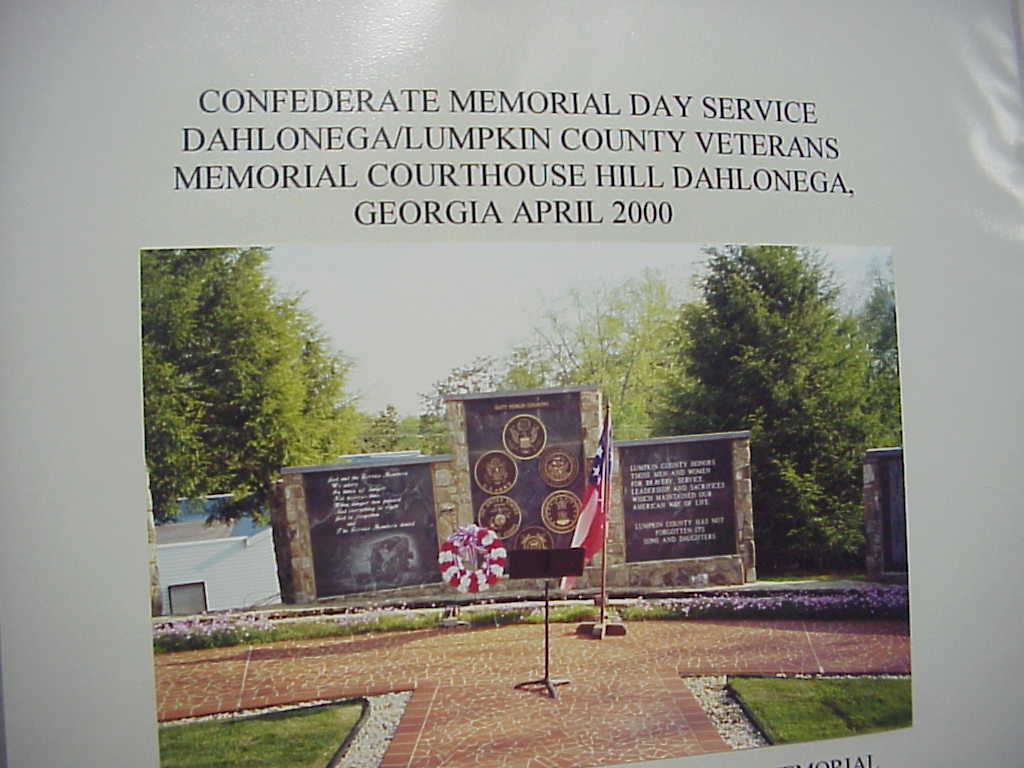 Confederate Memorial Day Service
Dahlonega/Lumpkin County
Veteran Memorial April 2000
Courthouse Hill, Dahlonega, GA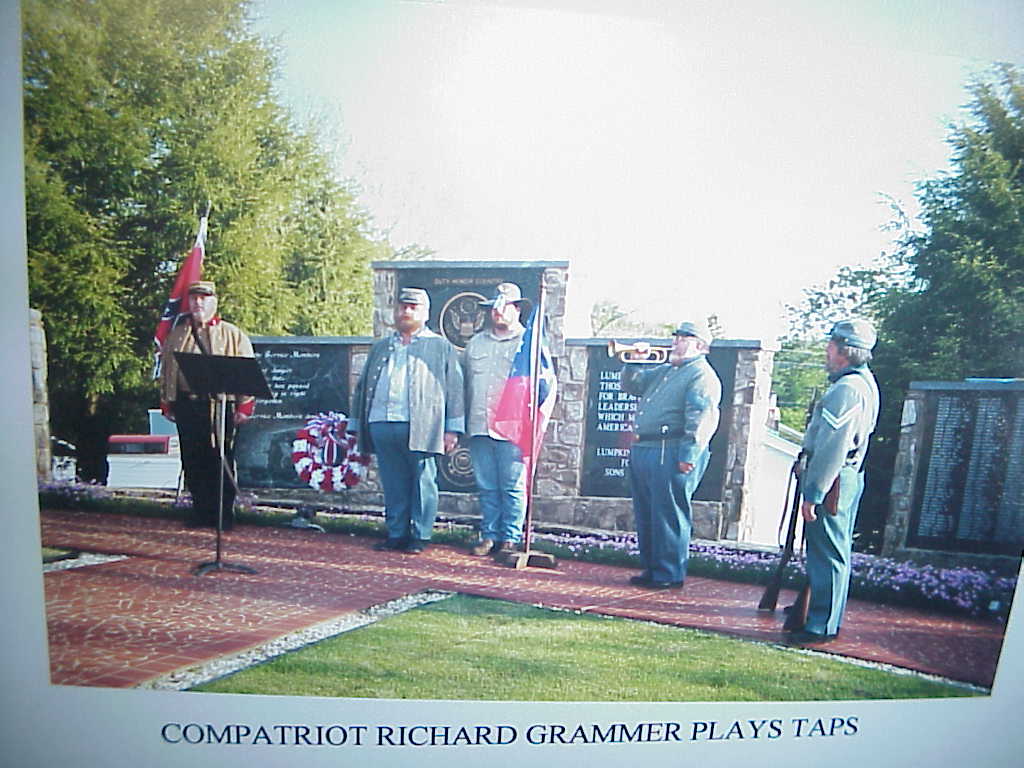 Compatriot Rick Grammer plays taps.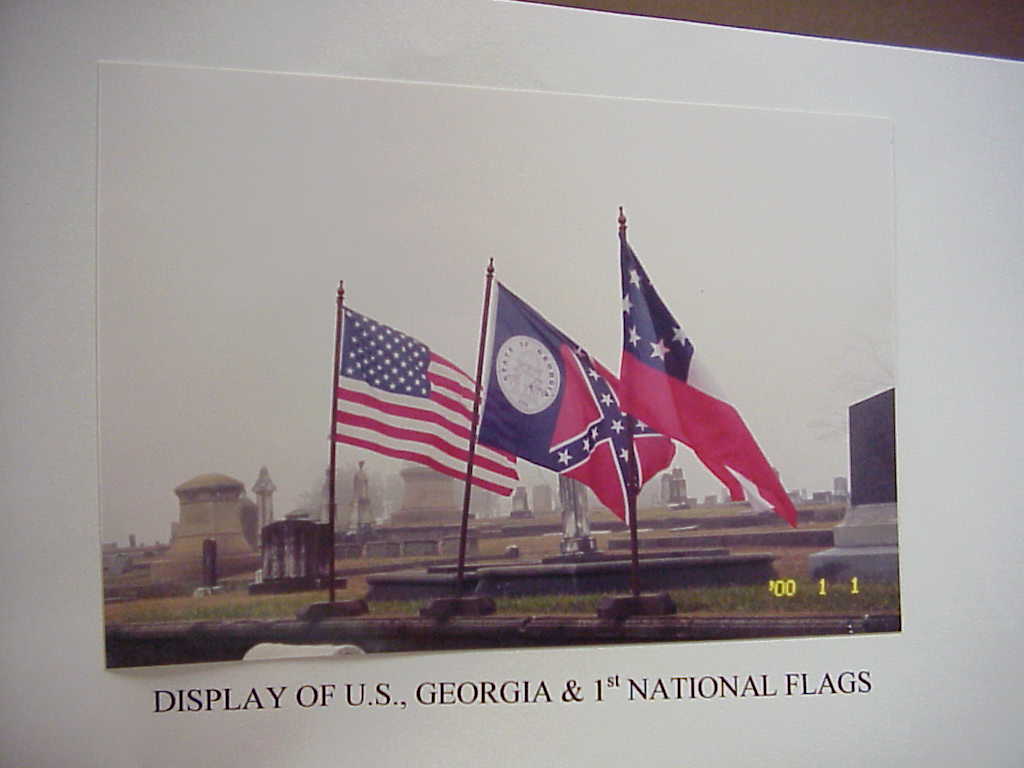 Flag Display January 2000
US, GA, First National
Longstreet Memorial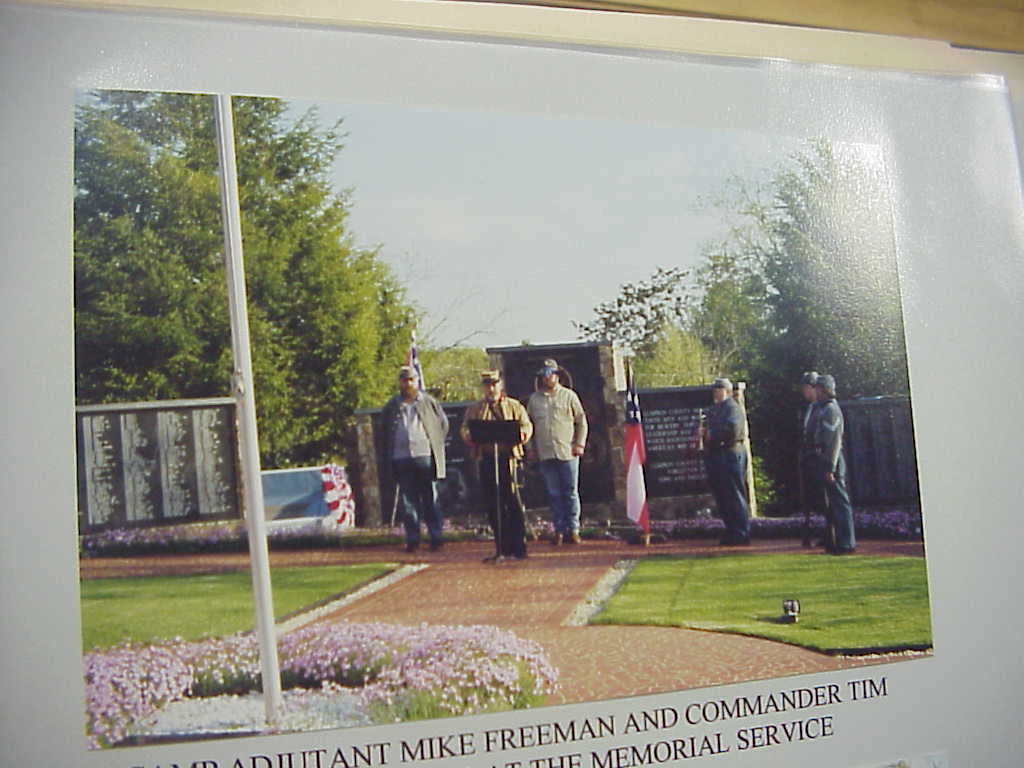 Adjutant Mike Freeman
speaks at Confedrerate
Memorial Day Service.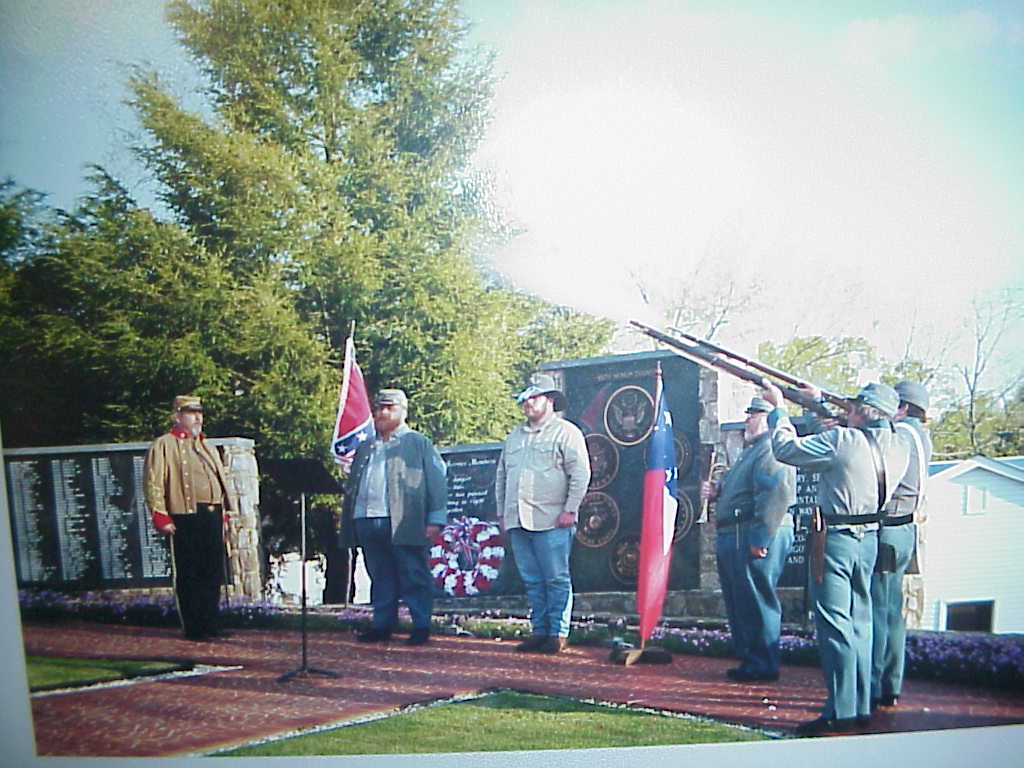 Confederate Memorial Day
Gun salute!
COMPLAINT DEPARTMENT!
The Harvest Moon Grande Ball Raffle.
$5.00 per ticket. 3 Band Enfield Rifle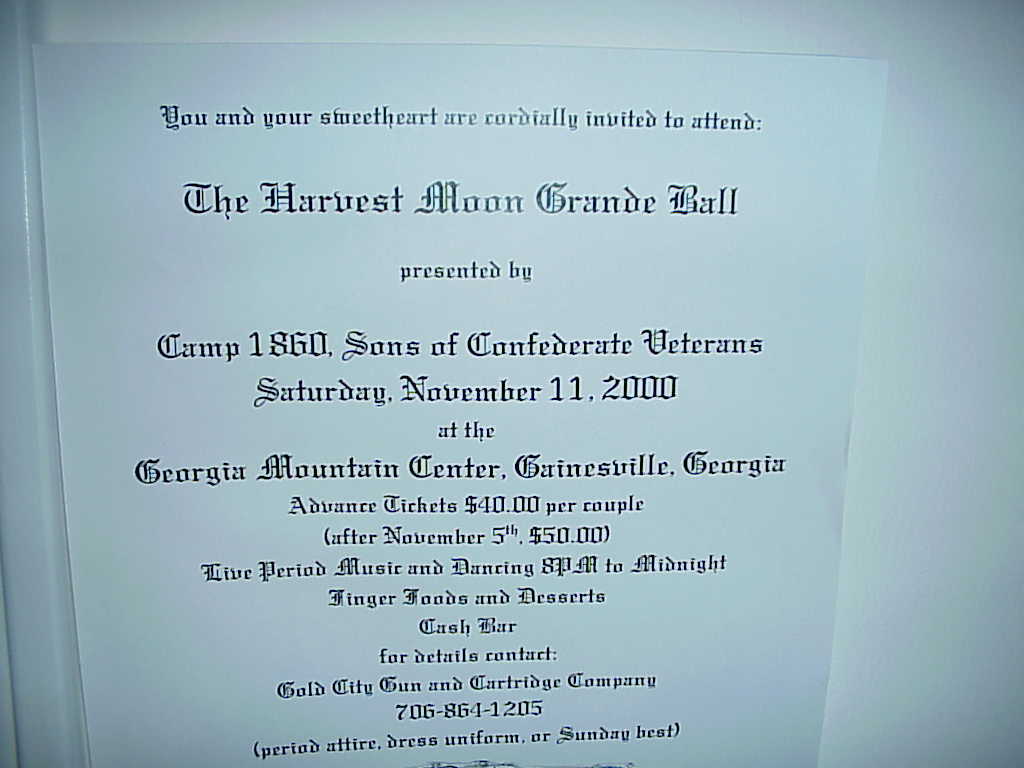 These pictures of events, people, and things relate to our organization and its mission. We hope you have enjoyed our gallery of special events and people.